Heat Exchanger Manufacturers in India
Air Cooled Condenser System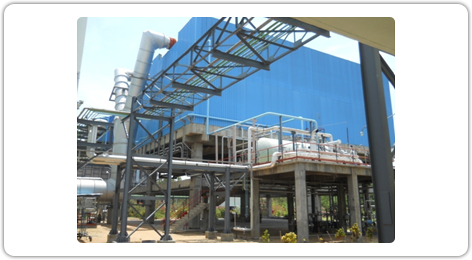 We are Heat Transfer Equipments Pvt Ltd INDIA manufacturers of Air Cooled Condenser system for all types of Thermal Power plants, Gas Plants and Oil Plants. We are certified ISO and AMSE company with more experience in HE Industry. To get best
quality and price on your
air cooled condenser
send your requirement to info@heattransferequipments.com.
Air cooled condenser will cover from Turbine Generator outlet to the deaerator Inlet. Our Air cooled condensers are economical and pollution free system. So, the usage of water is 0% in the project. In this type of condensers, Steam to be condensate is passing through the seamless tubes of min 1 inch diameter (Large as per steam flow rate). Here secondary fluid is atmospheric air. which is from 30 Deg C to 48 Deg C based on location of erection. API 661 and ASME Sec VIII Div 1 standards are followed in the design and Construction of Air cooled Heat Exchangers.
---
Parts of Air Cooled Condenser System:
Expansion bellows
Air cooled Condenser
Condensate storage tank
Condensate extraction pumps
Inter condenser
After condenser
Hogger Ejection system
Drain Pot
Drain pot Pumps
Gland steam condenser
Supplementary Components of ACC System :
Ejectors
Strainers
3Bellows
Valves
Pipe Lines
Instrumentation
---
1. Air Cooled Condenser Expansion Bellows: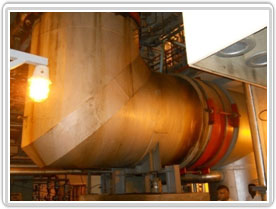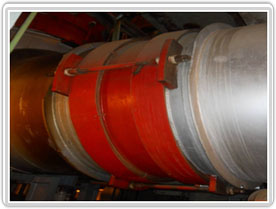 ---
2. Air cooled condenser :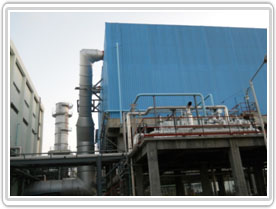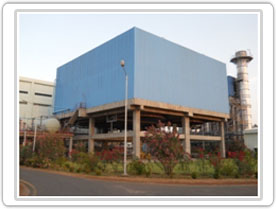 I) Air Cooled Condenser Finned tubes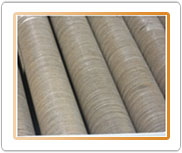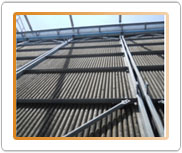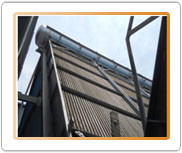 Finned tubes Tube Bundles 'A' frame structure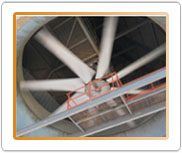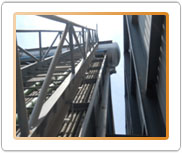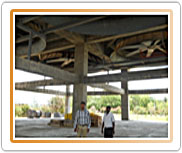 Fans ,Motor & Gear box Cleaning system Civil construction
Operation of Air cooled condenser:
Based on the heat duty calculations , Required air volume for the proposed heat transfer will be obtained using the Fans. Motor connected with fan will run the fan with required air flow rate, The angles of fan is set to achieve the flow rate. Gear box is connected with the motor to regulate the motor rpm. The gear ratio of the same is maintained to get required air flow rate.
Tubes are assembled in the tube bundle by triangular pitch pattern. All the carbon steel tubes are wounded with LL type fins. The material of Tubes and fins are SA 179 and Aluminum. If the plant is affected by negative minimum design metal Temperature. Impact tested or Stainless steel construction will be used for Tube Bundle. All assembled tube bundles are mounted in the 'A' frame for the active utilization of tube bundles in Heat transfer.
Tube Bundle, A frames, Fan, Motor, and gear boxes will be under civil construction. The outlet of the condensers, i.e. condensates is collected in the Condensate storage tank. Non condensable gases are collected through the separate pipe line and connected to the Inter and after condensers.
Construction of Air cooled Condensers :
The construction of the Air cooled condensers are based on the API – 661 standards and ASME Sec VIII Div 1. Also as per client location and operation mode the standards will be followed in the construction. The welding procedures followed in the fabrication will be approved by Authorized Inspector, for each and every jobs. The qualification of welders been tested using ASME Sec IX. The fabrication activities are controlled by the qualified Quality Control Team.
Quality Control Manuel is followed in each stage of Design and Manufacturing of Condensation system. Which is approved by ASME team leader and our Authorized Inspector. All the Products manufactured in Heat Transfer Equipments Pvt Ltd are qualified to make U stamping. Also, Non destructive examinations of Products are conducted by the qualified Level II and Level III personals as per ASME Sec V. So, the quality of products are 100% assured and safe for operation.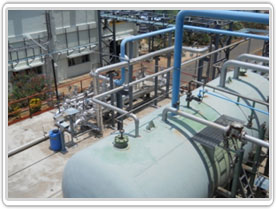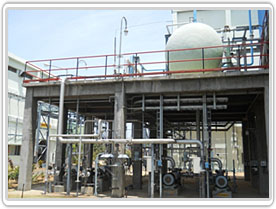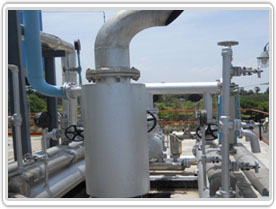 ---
3. Air Cooled Condenser storage Tank :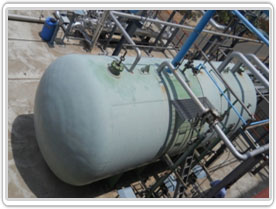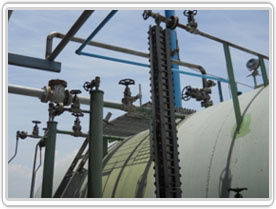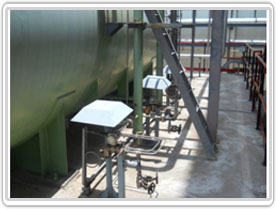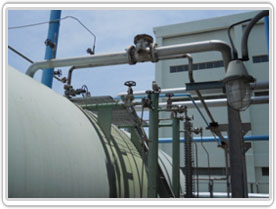 ---
4. Air Cooled Condenser Extraction Pumps :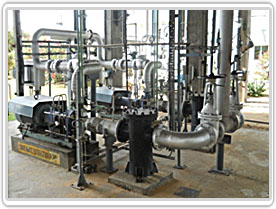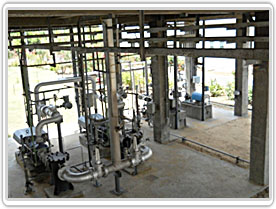 ---
5. Inter and After Air Cooled Condensers :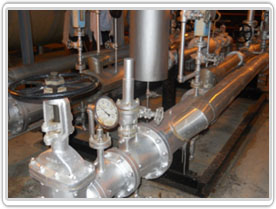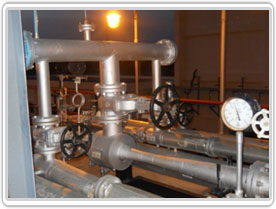 ---
6. Drain Pot and Drain Pot Pumps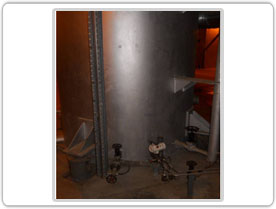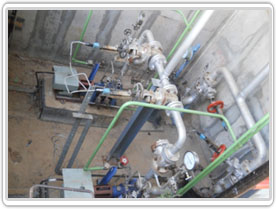 All major components of the Air cooled condensation unit is equipped with spare Like,

1. Spare Inter and after condenser
2. Spare Ejectors
3. Spare Condensate extraction pump
4. Spare drain pumps


Above spare lines also have required valves for operation. By this way the continuous operation of Condensation system is ensured by Heat Transfer Equipments Pvt Ltd.
Applications of Air Cooled Condenser systems :

All Thermal power plants

1. Gas based Plants
2. Coal based plants
Heat Exchanger Design