Heat Exchanger Manufacturer INDIA
We Heat Transfer Equipments Pvt Ltd located in Coimbatore South India are An ISO 9001-2008 certified Designers, Manufacturers, Suppliers and Exporters of all types of Heat Exchangers and Cooling Towers in India. Heat Transfer Equipments Pvt Ltd cater a genuine, reliable & durable Cooling Solution for all types of industries in India as well as overseas.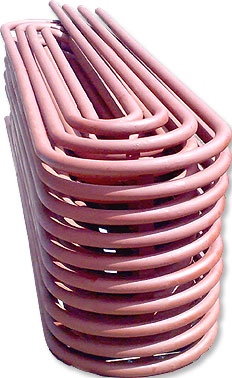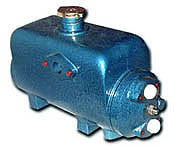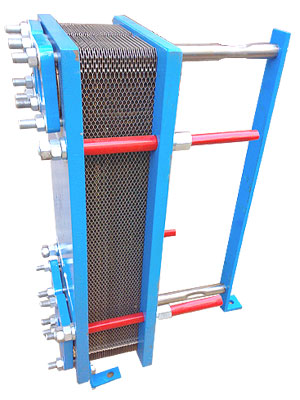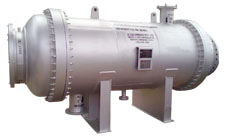 We are U Stamp and S Stamp Certified that Authorized for Manufacturer and Assembly of Power Boilers and Pressure Vessel. Click to view larger.
About Heat Transfer Equipments Pvt Ltd:
Heat Exchanger design and manufacturing is one of our services. Having many years of experience in liquid cooling system and Heat exchanger system and technologies.
Our heat exchanger technologies include Tube Fin, Plate Fin, Flat Tube Oil Cooler, and Liquid to Liquid brazed plate heat exchangers.
Types of Heat Exchangers
Shell and Tube
Plate Type
Air Cooled condensers
Air Cooleds
Ait to Airs
Water to Air
Air to Waters
Kettle Reboiler
Boiler
Pressure Vesseles Manufacturers
Finned Tube
Removable Tube
Marine
Double Pipe
Brazed Plate
Stainless Steel
Regenerative
Adiabatic Wheel
Fluid heat exchangers Manufacturers
Dynamic Scraped surface
Phase-change heat exchangers Manufacturers
HVAC air coils Manufacturers
Advantages of Heat Transfer Equipments Heat Exchangers:
High performance in a small package
High reliability
High operating temperatures and pressures
We manufacture Heat Exchanger for the below applications
For Petroleum Refining
Process Coolers / Condensers
Cooling Tower Fans
Cooling Water Coolers
Air Cooler Fans
For Oil & Gas Production
Gas Coolers
Gas Compressor Inter / After Coolers
Air Cooler Fans
For Power Generation
Cooling Tower Fans
Steam Condensers
Seal / Lube Oil Cooler
Closed-Loop Cooling Water Coolers
Geothermal Plant Condensers
Air Cooler Fans
Turbine lube oil coolers
Turbine intercoolers
For Petrochemical
Process Coolers
Cooling Tower Fans
Steam Condensers
Air Cooler Fans
For Gas Processing
LNG Plants
Process Coolers
Amine Re-boilers
Air Cooler Fans
Cooling Tower Fans
For Oil & Gas Transport
Compressor Inter / After Cooler
Jacket Water Coolers
For Pre Heaters
Air pre-heaters
Combustion pre-heaters
Flue gas re-heaters
For Hydraulic & Lubrications Systems
Oil coolers
Air Cooled Heat Exchangers
For Condenser:
Steam condensers
Overhead condensers
For Refrigeration:
Refrigerant condenser
fin fan air cooling systems
For fertilizer:
Process Coolers
Solvent Condenser
For Water Treatment, Industrial Application
Water coolers
engine coolers
Heat Exchanger Design