Heat Exchanger Manufacturers in India
Fixed Tube Sheet Heat Exchangers Manufacturer INDIA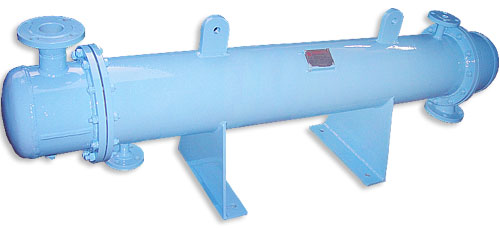 We are the leading manufacturers of Fixed Tube Sheet heat exchanger in India. Our products are custom build as per clients requiement and specification. Custom build desing will lead to best performance and more life with low maintenance. We suggest you to send your specification to us for your Fixed Tube Sheet Heat exchanger. We are ASME Certified ISO Company
following all rules and regulation from designing to delivery. Few words about Fixed tube sheet HE.,
A Fixed Tube Sheet heat exchanger is the most common type of heat exchanger in all Industries. Mostly used in higher-pressure and Higher Temperature applications.
Fixed tube Sheet heat exchangers are the one that are very much used in process chemical industries and refinery services, as there is absolutely no chance for intermixing of fluids. This type of heat exchanger is employed where even slightest intermixing of fluids can not be tolerated.
Heat Exchanger Design