Heat Exchanger Manufacturers in India
Pressure Vessel Heat Exchanger INDIA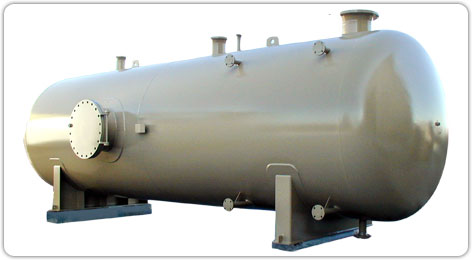 PRESSURE VESSELS
We Heat Transfer Equipments Pvt ltd extend our global services with design and manufacturing of all types of pressure vessels for the Industries with (or) with out U stamp as required. Below are some of pressure vessels up to 250 bar pressure can be manufactured in Heat Transfer Equipments Pvt Ltd.
DESIGN OF HEAT EXCHANGERS AND PRESSURE VESSELS
We HTE is ASME (American Society for Mechanical Engineers) approved manufacturers for Heat Exchangers and Pressure vessel, Our products are Designed, Manufactured and Inspected as per the U stamp vessel Consideration. Our Shell and Tube Heat Exchangers Design Process Contains Two Parts - Thermal and Mechanical Design.
We are in Design and manufacturing of the heat transfer equipments as per the TEMA (Tubular Exchanger Manufacturers Association) ASTM Section (VIII) (unfired pressure vessels) BS, DIN Standards. And follows IS 2825, IS 6088, IS 4503, codes.
We are ASME certified on June 30th 2011 to manufacturer Heat Exchanger in India. ASME - [The American Society of Mechanical Engineers]. We are U Stamp and S Stamp Certified that Authorized for Manufacturer and Assembly of Power Boilers and Pressure Vessel. Click to view larger.
1. Mist Eliminators
2. Filter housings
3. Air receivers
4. Headers
5. Storage tanks
6. Column
7. Vacuum pre concentrator
8. Nuclear waste storage tanks
9. Economizer coils
10. Feed surge drums etc.
Pressure Vessel Heat Exchanger INDIA
Heat Exchanger Design